Can Do Plaster Crew
With over 30 years of experience, Can Do Plaster Crew is capable of tackling any and all swimming pool needs you may have, from resurfacing work to tiling, plastering, lighting and beyond. We're here to keep your pool looking and functioning its best, so you can enjoy it to its fullest.
Learn More
Repairing and Maintaining Pool Infrastructure in Columbia, SC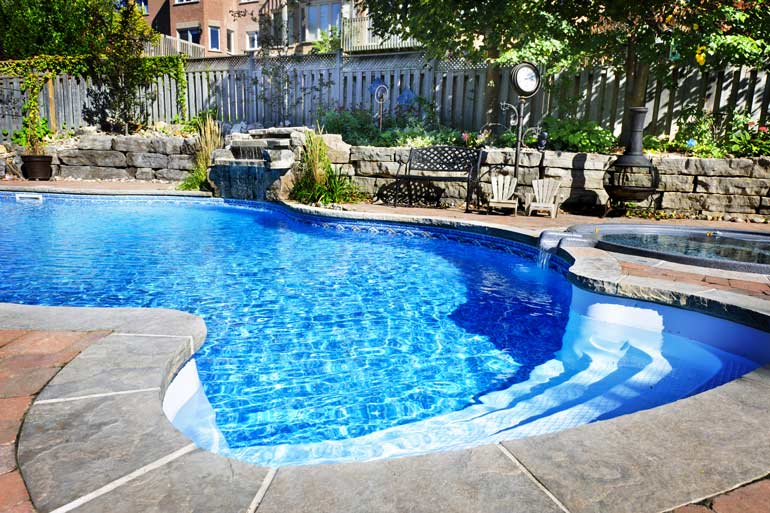 Owning a pool is a luxury—but only if the pool itself is maintained to a high degree of excellence. If your pool starts falling apart, developing problem spots or suffers infrastructure damage, it's not going to give you the enjoyment you deserve and, in fact, will end up costing you a hefty sum of money to fix. At Can Do Plaster Crew, we aim to help pool owners avoid catastrophic pool damage and repair costs, by providing you with the critical early-stage pool repair in Columbia, SC you need. From tiling repair and installation, to plasterwork and resurfacing, our entire gamut of service capabilities is suited to maintain your pool to the fullest.
When you choose the Can Do Plaster Crew for pool plaster repair in Columbia, SC, you're going to get superior results that are backed by a combination of tenured experience and excellent workmanship. Our services mirror the luxury you expect from your pool, meaning everything we do is done to perfection and the highest quality standards. And, with both functionality and style in mind, we strive to restore your pool to an unparalleled level of excellence, no matter what condition it's in. Take a look at a few more reasons we're the foremost authority for pool maintenance and infrastructure repairs:
We can repair your pool in a wide range of capacities, from refinishing to tile repair and beyond.
We've been in business since 1997, with years of professional experience behind us.
Our business is locally-owned and –operated.
We're available after normal business hours upon request, for your convenience.
We're ready to provide you with a quote on services, depending on the scope of your job.
Providing pool resurfacing and pool light installation for the following areas:
Columbia, SC
Lexington, SC
Chapin, SC
Blythewood, SC
Elgin, SC
Eastover, SC
Gaston, SC
Swansea, SC
Florence, SC
Winnsboro, SC
Get Expert Pool Maintenance
From complete refinishing services to minor repairs, we've got the experience to keep your pool looking and functioning its best! Contact us today for a free estimate on services.
Contact us